Metropolitan...
Updates...
Oldies but goodies...
This won't take long. Of the originalAlexander family members kept up with in this section, Mike and Lisa still live in the metropolitan area and they are probably on the same "Mapsco" page. Everyone else, and I do mean everyone else, has moved to Cedar Creek Lake, (even Zincks).
Newbies...
Shawn Johnson now has an email address. it's shawnstermunster@hotmail.com
Taylor Alexander's email address is TAAC4ever@aol.com
Ashley Alexander has one too, it's angelbrat2@hotmail.com
Chase McQuire's is tazmcquire@msn.com
Justin Alexander's is j1086@hotmail.com
...this would take forever, and I'd probably spell someone's name wrong, so: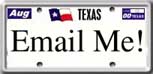 and I'll add 'em all
Keep those cards and letters comin' folks...
Lisa bought a house!
Lisa bought a house. In the METROPOLITAN area! Wanna see it? OK!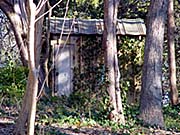 Click on image for larger view
Concert Review...
This is Lisa (whew, exuse me) with a breaking (take a breath) report about last night. There is confirmed news that (ahhh yeah) Bruce Willis was in Deep Ellum last night. I know that because I was there with Mike (his idea) and Lannette. While M & L were enjoying the good entertaining music, I was in total awe when I wasn't fighting off bodies in our huddle of packed sardines, and I was able to take a couple of pictures before the flashlight security guys started looking for the flashes. I escaped being thrown out, so I could stay and watch Bruce take off his shirt and flash that awesome smile :) :) Well someone had to go to work at a certain time the next morning so I left M & L there thinking they would set up a meeting with Bruce and I (forgot to tell them). They partied until there feet started going numb and continued back to Adair's for more beer. I heard the Krispy Creme man showed up after the concert and Mike didn't think again of setting up a meeting with Bruce and I . So , I grounded him until he came up with quite a few stupid excuses, so I gave him another chance. Well , for all you who missed that FUN WCST meeting, we had a great time. Until the next meeting, Lisa
Business...
Which one of these guys would you buy a satellite dish from?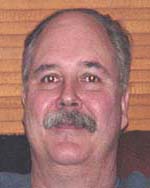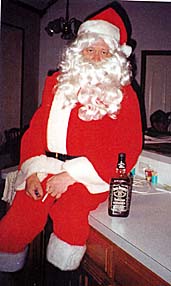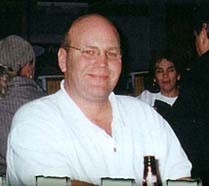 I sincerely hope you picked the one on the right. If not, you'll be watching football on a computer screen. And you'll probably have to read the manual too. Rick Hensley now works for Verizon. Those other two just hang around and drink up your beer, or Jack Daniels. When I asked Rick about a dish, he said: "Oh, let's just have one more... We can eat later."
Knowledge, dedication, perseverance and business savvy. That's what Rick is all about!
Lisa's Housewarming...
From near and far they came. And what a turnout! So many people showed up that I'm going to make another page just to put the photos. Osama was there, dressed up just like Russell. All three of the guys in the pictures above were there. And many more. Click here to check it out.